Our benefits
FDF is a great place to work where we take wellbeing seriously and have a great benefits package to match, offering a pension scheme, life insurance, 25 days holiday, private healthcare, leisure travel insurance, gym subsidy, interest-free season ticket loan, cycle-to-work scheme and an employee perks scheme.
Our workplace
We have offices in London and Edinburgh. Our central London office, based in Bloomsbury, is a modern, bright open-plan office. We have a friendly work culture with great break-out spaces, quiet booths and opportunities for flexible-working. Our Edinburgh office is in Melville Street in the heart of the West End – close to a wide range of shops and restaurants and with great transport links.
Our 'Feel Good for Life' team regularly organises events and activities across the organisation to promote positive health and wellbeing.
Current vacancies
Job Type Part time (3 days per week), Fixed term contract until end March 2022
Location Edinburgh, Scotland
Salary Competitive
The Role
The Food and Drink Federation Scotland manages a Scottish Government funded initiative 'A Future in Food' to make the food and drink industry a 'Career Destination of Choice'. This initiative supports delivery of the Scotland Food and Drink Recovery Plan, that amplifies and accelerates the core work of the Scotland Food & Drink Partnership in delivering Ambition 2030.
The food and drink industry experiences skills shortages and gaps with STEM skills in great demand. The long-term shift across the industry is towards occupations requiring higher-level technical skills and qualifications (SCQF level 7 and above), this trend is set to continue and the impact of COVID has accelerated the demand for these skills in our sector. There is a pressing need to attract the best talent to our industry through a pipeline of new recruits and the provision of progression routes and pathways, like apprenticeships and FE and HE courses. Alongside this need to attract talent there is a requirement by educators and career influencers to fully understand the skills needs of the industry following the impact of COVID and in line with the principles of Fair Work.
The Skills Executive will work with the Skills Manager to support delivery of the overall aims of 'A Future in Food' by:
Engaging with industry to encourage industry engagement with the skills activity through our work.
Engage with industry to ensure their skills needs are being accurately reflected.
Work with stakeholders and the wider skills partnership to develop resources and support promotion of careers in the industry.
Attend careers events and related activities to promote careers in food and drink.
Engage with Food Education Partners to identify and map food education resources to build and maintain the online hosting platform
Identify examples of good practice, collate and disseminate these examples and any associated materials
The project will deliver:
Short term impacts – more industry representatives engaging with schools, colleges and higher education establishments which will increase understanding of the career opportunities available in the industry, the skills attributes and qualifications required by employers
Long-term impacts – Potential to answer some of the challenges set out in the SF&D Recovery Plan and Ambition 2030 to cement Scotland's reputation as a Good Food Nation and deliver an increase in home grown talent that chose the food and drink industry as a career destination of choice.
The Team
FDF Scotland is an integrated team that works closely together from the Edinburgh office with seven officials: Chief Executive, Head of Policy, Skills Manager, Communications Executive, Reformulation Manager, Reformulation Intern and Administrator. The team in Scotland leads the focus on devolved policy areas, Scottish specific issues and initiatives, works with the whole of FDF collaboratively as one team on joint projects.
Requirements
The right candidate will have experience of working with education to promote skills required by employers, experience of engaging employers and individuals to support education and preferably a good understanding of the food & drink landscape in Scotland. We are keen to recruit someone who can demonstrate the following:
A broad understanding of the wider Scottish education system and its key stakeholders, like, Skills Development Scotland and Developing Young Workforce
Ability to engage with personnel from all levels of industry and education
Ability to provide support to employers wishing to engage with education in the form of identifying and developing suitable resources and accessing information
An understanding of the broader food and drink industry and the skills and recruitment issues facing the industry
Excellent communication and organisational skills
Ability to work on their own and take the initiative
Desirable
Able to motivate and enthuse industry to encourage involvement
Experience of delivering similar education programmes
Confident talking to a range of different people
Experience of developing online resources
Driving licence
How to Apply
We'd love to hear from you, if you think your experience and skillset are suited to the role.
Please send us your CV, covering letter and salary expectations, illustrating why you'd be a great candidate to Recruitment@fdf.org.uk
View our recruitment privacy notice
Closing Date: 11 June 2021; 5:30pm
FDF operates as an equal opportunities employer and we welcome all applications regardless of gender, marital status, sexual orientation, pregnancy, race, colour, ethnic origin, nationality, religion/beliefs, disability and age.
Sector Technical and Regulatory Executive
Job Type Full time, Permanent Contract
Location Central London (Bloomsbury)
Salary Competitive
The Role
The purpose of this role is to provide Secretariat and technical support in respect of assigned FDF's serviced Associations and Sector Groups. You will act as the main point of contact for the members of the assigned Associations and Groups, assist members on food policy issues and, where relevant, develop position papers, respond to consultations and gather supporting data. You will liaise with relevant stakeholders on key issues, particularly European sector groups and UK government officials and work with a range of colleagues, particularly those with specialist policy knowledge in various aspects of food safety and legislation, as well as the Corporate Affairs team.
As Sector Technical and Regulatory Executive, you will be responsible for:
Monitoring scientific, technical and regulatory developments, including the study and analysis of relevant UK Government, EU, Codex Alimentarius and other policies and proposals as they relate to the relevant Associations and Groups.
Analysing, summarise and disseminate technical documents in a timely and accurate manner on food issues relating to those key sectors.
Liaising with FDF policy committees, government departments, European Associations and other stakeholders to ensure members are up to date and can input into the development of policy positions. This will include attending external meetings and some travel to European meetings.
Helping to communicate policies clearly and accurately, through a variety of channels including presenting at meetings, regular written updates, keeping the website up-to-date and writing microblogs.
Developing an understanding of the day to day finances for the Associations and Groups responsible.
Assisting, as required, on ad-hoc projects to support the wider team
The Team
The Associations and Sector Groups team sits within FDF's wider Regulation, Science and Sustainability team, which provides a timely and expert service to members, on technical and regulatory developments of interest to the UK food and drink industry. The team covers a wide range of issues including Allergens, Food Contact Materials, Food Law and Labelling, Residues and Contaminants.
Requirements
Knowledge of the food and drink industry and government bodies
Technical expertise in food safety and regulatory issues
Responsible self-starter
Strong ability to manage a diverse workload and a wide range of issues
Good ability to sustain a range of working relationships
Good written and oral communication skills
Good administrative ability
Good ability to prioritise work, work under pressure and meet deadlines ty
Ability to work as part of a team
IT literate with experience of Word, PowerPoint and Excel.
How to Apply
We'd love to hear from you, if you think your experience and skillset are suited to the role.
Please send us your CV, covering letter and salary expectations, illustrating why you'd be a great candidate to Recruitment@fdf.org.uk
View our recruitment privacy notice
Closing Date: 9 July 2021; 5:30pm
The FDF operates as an equal opportunities employer
We welcome all applications regardless of gender, marital status, sexual orientation, pregnancy, race, colour, ethnic origin, nationality, religion/beliefs, disability and age.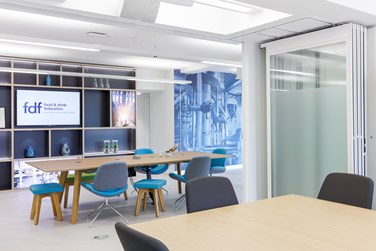 This is the privacy policy relating to the protection of FDF job applicant's information. The FDF will ensure that data is always processed in accordance with the provisions of relevant data protection legislation, including the General Data Protection Regulation (GDPR).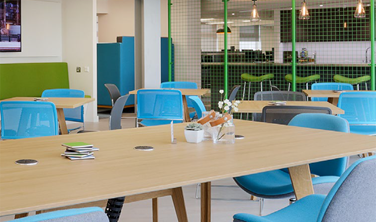 To find out more about our internal structures and how teams are organised, please look at our team organisation charts.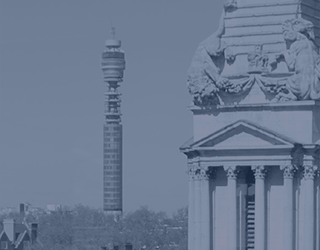 Guidance
FDF benefits booklet
Our comprehensive benefits package supports employees in a number of important areas.