Scotland has a vibrant food and drink manufacturing industry. Companies in the sector range from small family businesses through to major global brands.
These companies provide their local communities with a wide variety of careers and are a vital part of the Scottish economy.
Our statistics at a glance highlight the importance of food and drink manufacturing in Scotland.
We employ 47,000 people, 26% of the Scottish manufacturing workforce
Our gross value added to the economy is £3.9 billion, 32% of Scottish manufacturing value added
Our industry has a turnover of around £11 billion, accounting for 31% of total Scottish manufacturing
We are Scotland's largest manufacturing sector, accounting for 31% of total manufacturing turnover
97% of our businesses are SMEs
We have 1,385 food and drink manufacturing businesses
In 2018, food and drink exports from Scotland have increased by 8% to £7 billion
Food and drink manufacturing accounts for 72% of Scotland's full supply chain turnover and 38% of the number of people it employs
The Scottish food and drink industry needs 41,900 new recruits by 2029 to meet the skills need of the sector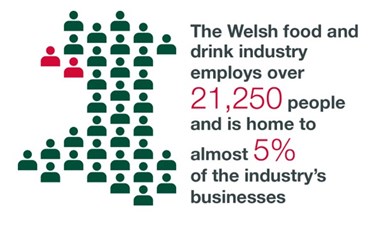 To highlight the geographical spread of the industry, the FDF produces regional analysis of key economic indicators including: the sector's economic contribution in each region, how many people we employ, average wages and trade statistics.
The FDF publishes quarterly export statistical reports, outlining the latest UK food and drink export figures. As the sector focuses on growing exports, the FDF showcases the success of our industry via case studies.
Our reports and publications provide detailed insight in to our key areas of policy focus. They include contributions from our in-house experts, as well as contributions from members and other key stakeholders.