Event
18 dhen Dàmhair 2021
09:00 - 13:00
Please note this course takes place over two days:
Day One: 18 October, 0900 – 1300
Day Two: 19 October, 0900 – 1300
Do you have a great idea but are unsure how to progress?
Are you uncertain where your business should go next?
Need to secure funding for a big project?
You need a business plan.
Login to register
Research has shown that businesses with a plan are more likely to succeed than those without. So why do so few businesses have one? Why do some plans work and others not?
In these two short on-line workshops we will answer these questions and:
help you understand how a business plan can help your business,
help you understand the key steps in the business planning process,
give you the tools and templates to enable you to develop your own business plan.
Our planning process is adaptable to businesses of all sizes. It will help you and your team understand your business and markets in more depth, making it more likely that you will take the right decisions at the right time.
The key themes of the workshops are:
The importance of having a plan and prioritising.
Focus on the needs of the market.
The importance of keeping plans consistent with objectives.
The importance of coordinating plans across functions and disciplines.
Making sure you can turn plans into action.
Join us for these two half-day workshops and kickstart your business plan.
Presenters: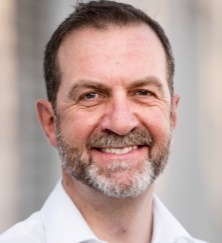 Will Shaw, Senior Consultant, Levercliff
Will is Levercliff's go-to person for Skills Development and is an expert coach and presenter who is focused on making content easy for the student to learn.
Will moved to Scotland after a distinguished career with Premier Foods in strategic, commercial, and operational roles. He has since worked for Baxters Food Group and Scotland Food & Drink, before joining Levercliff in 2015
Fintan O'Leary, Managing Director, Levercliff
Since joining Levercliff in 2014, Fintan has directed supplier development and commercial skills programmes.
Fintan is passionate about transferring his general management skills to producers. He has worked in both large (Glanbia/Bakkavor) and SME businesses (Eastbrook Farms) and understands the training needs of business owners and managers.
Subject areas:
Why plan?
Setting goals: Visions and missions
Understanding your market and your business
Prioritising key issues
Setting Overall Strategy
The Commercial Plan
The Operations Plan
Risk Management
The Financial Plan
Staying on track
Options
Non-members
Members
Saving
Standard
(tickets available until 18/10/2021)
£594.00
£475.20
£118.8
FDF Event Cancellation Policy
Please note that we can only refund the full cost of the booking up to 30 calendar days before the event and 50% for up to 10 calendar days before the event, after which regrettably no refund is available.
You may transfer your booking to a colleague with three working days notice to the organise.