Digital has proved to be pivotal for manufacturing operations and many organisations have invested in digital transformation projects.
We are seeking entries from organisations that have planned and implemented a significant digital transformation project during 2021 (it can have started and/or completed during the year).
It could be focused on the whole or part of the business and cover any aspect of operation.
Have you considered...
...entering for other awards?
You can enter several categories, and nominate multiple projects and colleagues within the same category too, as long as they are distinct.
Submit your entry
The entry deadline has been extended to 11.59pm Wednesday 20 April for these categories only:
Digital Transformation
Emerging Business
Manufacturing Initiative
Registered Dietitian / Nutritionist of the Year
Entry has now closed for all other categories. Keep an eye out for the shortlist announcement in Summer!
Previous winner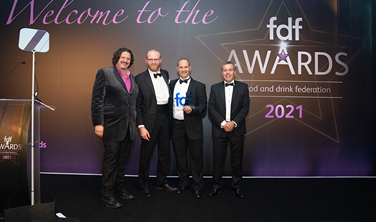 Case Study
Digital Transformation 2021 - Addo Food Group
This year, Addo Food Group have transformed group-wide data-led decision-making practices bridging the divide between Industry 4.0, sophistication and practical actionable performance insights.