From farm to fork, the supply chain has a shared ambition of Net Zero by 2040. This award is open to any business that is committed to reducing its greenhouse gas emissions and will award entities pushing the boundaries to reduce and/or eliminate emissions to the greatest extent possible.
Our Net Zero Initiative category covers emissions reductions achieved through a variety of approaches and will look at the degree of innovation and risk to achieve industry best practice; the use of awareness raising to promote carbon reduction efforts amongst staff; and will include wider systemic efforts to bring wider stakeholder and consumer behavioural change.
Have you considered...
...entering for other awards?
You can enter several categories, and nominate multiple projects and colleagues within the same category too, as long as they are distinct.
Submit your entry
Enter for FREE before the deadline for your chance to win - you can enter as many categories as you like and nominate multiple projects/colleagues


Previous winners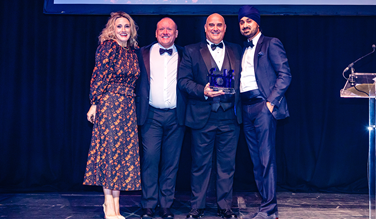 Case Study
Net Zero Initiative 2023
The Wyke Farms 'Good Cheddar Needn't Cost the Earth' project provides a strategic framework that sets out a revolutionary way of working, dairy farming and producing food.