Sustainability Networking Breakfast Event: Net Zero & The Consumer
18 May 2022
The FDF Sustainability Networking Breakfast Event took place on 18 May and provided an opportunity to have informal Chatham house discussions on sustainability / net zero related topics and to network with fellow industry professionals to discuss common issues, challenges, developments and ideas.
Topics
Download (3455 kb)
Speaker Profiles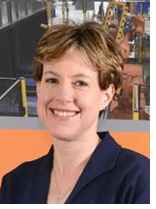 Karen Betts, Chief Executive, FDF
Karen joined FDF in December 2021. Prior to this, she was the Chief Executive of the Scotch Whisky Association for four years, representing the Scotch Whisky sector in the UK and export markets worldwide. Before joining the SWA, Karen was a diplomat in the Foreign & Commonwealth Office for 16 years, where she held a variety of posts in London and overseas, including as British Ambassador to Morocco and non-resident Ambassador to Mauritania and Counsellor to the British Embassy in Washington. She was also posted to the UK's Permanent Representation to the EU in Brussels and the British Embassy in Baghdad.
In London, she served in the Cabinet Office and the Joint Intelligence Committee, as well as in several roles in the Foreign Office. Before joining government, Karen was a lawyer at Clifford Chance, working in London and Hong Kong. Karen is currently an Adviser to the UK Government's Board of Trade.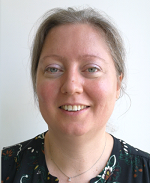 Emma Piercy, Head of Climate Change & Energy Policy, FDF
Emma joined the Food and Drink Federation in October 2019 and has led on developing and now delivering the sectors Roadmap to Net Zero. Emma spends time working with stakeholders across the farm-to-fork supply chain and with other industrial sectors, to help food and drink manufacturing in the decarbonisation challenges ahead. Building upon the momentum created by the UK hosting COP26, Emma is focused on industry alliances to tackle the shared challenges and align on industry led solutions. Before joining FDF, Emma held a number of policy and regulation roles with RWE AG, RWE Npower Cogen, Elexon, Sustainable Energy Association, First Utility (now Shell Energy) and National Grid Gas.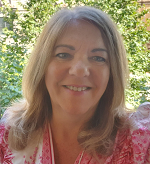 Sue Patterson, Strategic Relationships and Policy, Company Shop
Sue has over 30 years' experience in Food Manufacturing environments, having held roles of a Technical capacity through to General Manager level. She is an enthusiastic and forward-thinking person who quickly builds effective relationships with others and adds significantly to the capability of individuals and the organisations she works with.
As well as having been employed within manufacturing and recruitment businesses, Sue has also operated as an independent consultant since 2009, working on several projects for Marks & Spencer including - Plan A leading ethical and environmental exchange groups and Movement to Work- getting young people back in to work. For the last 7 years Sue has been working with Company Shop Group supporting their growth agenda as the largest re-distributer of surplus food, understanding the challenges in manufacturing and changing mindsets around food waste. Sue is also a Director of Interventions Consulting, helping to build capacity within businesses through the Co –Creation of Trailblazer apprenticeships and language and job evaluation benchmarking.
Outside of work food is never far away from Sue's mind, whether that's trying new restaurants, cooking new recipes, or reminiscing about being a Masterchef semi-finalist … many years ago!
Sue is proud to be a Trustee of Candlelighters, a charity that supports Children diagnosed with cancer and their families across Yorkshire. Over the last 10 years the charity has grown significantly and made a real difference to many young people's lives.
Harriet Illman, Head of Sustainability, IGD
IGD is an organisation of two vital halves that, together, drive change that makes a tangible difference for Society, Business and the Individual. Harriet joined IGD in January 2022 as Head of Sustainability, where she oversees IGD's ambition to accelerate progress towards a sustainable food system. This includes mobilising the industry to tackle climate change, reduce food waste, increase food surplus redistribution and develop sustainable packaging systems. One of her key focuses at the moment is working with industry to develop a harmonised solution to environmental food labelling. Prior to joining IGD, Harriet spent the last eight years as a consultant working with a variety of public and private sector clients to tackle sustainability challenges across the food and consumer goods supply chain.
Kirsty McKell, Director, Carbon Intelligence
Kirsty is a sustainability professional with over 14 years' experience in the energy and sustainability industry. Kirsty led the creation of a sustainability division within a global FTSE250 business, and delivered global solutions for clients whilst working for a global sustainability consultancy; opening up new opportunities in the UK and overseas.
Having worked for global sustainability consultancies and FTSE250 companies, she has led her teams to deliver successful carbon reduction strategies for international clients.
At Carbon Intelligence, Kirsty leads our work in the Retail & Hospitality sector, which ensures our clients are constantly at the forefront of industry expertise
Alex Smith, Founder, Alara Wholefoods
Proudly sponsored by: