FDF members are committed to working alongside government as it develops calorie reduction guidelines. Compared to 5 years ago, FDF member products provide 10% fewer calories into the average shopping basket. Companies have already reformulated, produced smaller portioned products and encouraged customers to purchase lower calorie products.
PHE has developed voluntary calorie reduction guidelines for retail and out of home products, to be achieved by 2024. Most guidelines are based upon a 10% calorie reduction, and there are also guidelines for some single serve products.
FDF has concerns about the guidelines as there may be unintended dietary consequences for reducing calories within some of the products/categories (e.g. starchy carbohydrates, vegetable products, oily fish).
Receive updates on this topic
Want to keep up to date on this topic?
You can receive email updates on this topic by registering for an FDF account.
You can edit your preferences so that you receive updates on the topics and the type of information you are interested in.
Register
Interested in becoming a member?
FDF members have access to a range of benefits to grow, protect and strengthen their business.
Gain an advantage, join FDF today.
How we can help your business
Related topics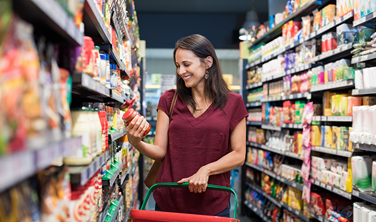 Reformulation, new product development and portion sizing are key actions for food and drink manufactures in the fight against obesity.
Report: Celebrating Food and Nutrition
07 April 2022
The Food and Drink Federation has published its 'Celebrating Food and Nutrition' report, showcasing the work of UK food and drink manufacturers to support the nation's health by improving the nutritional status of their products and offering consumers a wide variety of options to support sustainable, balanced diets.
Read more