Poor air quality is damaging to human health and to the environment. For the food and drink industry regulatory frameworks are already in place, notably through implementation of the Industrial Emissions Directive (IED) and supporting Best Available Techniques (BAT) Conclusions set out in the Food Drink Milk Best Available Techniques Reference Document (FDM BREF).
The FDM BREF was revised recently and new emissions limits and other conditions are being incorporated into industry permits. Additional requirements relevant to the National Emissions Ceiling Directive (NECD) will also be considered during this process.
Legislation to control emissions from medium combustion plants (sub-IED combustion plant threshold) took effect from late 2018 for new plants; existing plants will be subject to these new controls from beginning of 2024.
Future policy ambition is set out in Government's Clean Air Strategy which is linked to the Industrial Strategy, the Clean Growth Strategy and 25 Year Environment Plan.
Updates & milestones
Date for return of the Environment Bill confirmed
It has been confirmed that the Environment Bill will return to Parliament on 26 May to finish Commons Report stages, before proceeding to the Lords.
Enter to win the FDF Environmental Leadership Award
Does your company have a leading environmental initiative?
With increased pressure to engage in sustainable manufacturing processes that minimise the impact on our environment, companies are looking to the future and implementing creative and resourceful systems.
Our Environmental Leadership category is for companies that can meet either of the criteria below:
Embedding sustainability throughout a product from development right through to customer use and disposal
Ground-breaking initiatives to reduce your company's impact on the planet
Read the 2020 winner's case study

Enter the FDF Awards before the closing date of 26 March 2021 to make sure your company and colleagues get the national recognition they deserve! It's completely free to enter, and you can enter in as many categories as you like and nominate multiple projects / colleagues.
Entry deadline is Friday 26th March.
Ambition 2025 progress report and mid-term review published
On 24 February, the FDF launched our Ambition 2025 Mid-term Review and Ambition 2025 Progress Report 2020 which was supported by a series of member case studies.
As highlighted in this year's progress report, there has been exceptional progress in some areas, including:
55% reduction in CO2 emissions, five years before the target was due to be reached.
41.5% reduction in absolute water consumption in 2019 and support for the Courtauld 2025 Water Ambition.
Contributed to the Food Waste Reduction Roadmap.
Continued to build relationships with key stakeholders and with UK governments including through engagement on various the Plastics tax; undertook advocacy on PRN cost crisis; supported the UK Plastics Pact; and launched new guidelines on using recycled content in plastic packaging applications.
Promoted the fewer and friendlier miles agenda through FDF's 10 Point Checklist.
Updated and promoted the Sustainability Resource Hub.
Promoted the FDF Natural Capital Awareness Document.
The FDF also published a press release, with supporting quote from Environment Minister, Rebecca Pow MP. The launch has been extensively covered across the trade media.
Receive updates on this topic
Want to keep up to date on this topic?
You can receive email updates on this topic by registering for an FDF account.
You can edit your preferences so that you receive updates on the topics and the type of information you are interested in.
Register
Interested in becoming a member?
FDF members have access to a range of benefits to grow, protect and strengthen their business.
Gain an advantage, join FDF today.
How we can help your business
Related topics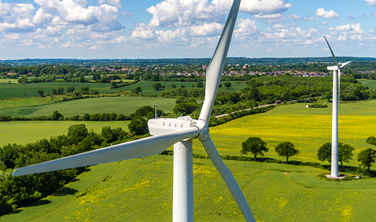 Ambition 2025 sets out the FDF's vision for a thriving, responsible and sustainable UK food and drink industry.
Report: Ambition 2025: Progress report 2021
10 March 2022
In 2020, the Food and Drink Federation (FDF) and our members achieved the target of reducing CO2 emissions set in the Ambition 2025 commitment – five years earlier than planned. In 2021 we set our sights even higher.
Read more