Manufacturers have long recognised the importance of providing consumers with clear on-pack nutrition information as a powerful tool for helping them make better-informed choices and improving their overall food literacy.
The provision of detailed nutrition information on the back of packs is mandatory for most prepacked foods. The nutrients and their order is prescribed: energy (kJ and kcals) and then the amounts of fat, saturates, carbohydrates, sugars, protein and salt. It has to be given per 100g/ml, and can additionally be given per portion or per consumption unit and as % RI (Reference Intake).
In addition, many manufacturers voluntarily provided simple, at-a-glance nutrition information on the front of pack (FoP). This FoP repetition can include energy alone or energy together with the amounts of fat, saturates, sugars and salt, and be overlaid with an additional form of expression (e.g. UK "traffic light" FoP scheme of % RI with red, amber and green colour coding).
Updates & milestones
Health and Care Bill: Food Information for Consumers – Powers to Amend Retained EU Law
On 23 February 2022, DHSC updated its policy paper titled "Health and Care Bill: food information for consumers – powers to amend retained EU law". This explains how the government plans to introduce new powers that enable the Secretary of State in England, and Ministers in Wales and Scotland, to amend retained Regulation (EU) No. 1169/2011 and introduce new food and drink labelling and presentation requirements, applicable to their relevant territories, whilst ensuring changes introduced via this power are debated and approved before implementation. [Health and Care Bill status]
This power will support ministers to deliver on the government's ambitions to tackle obesity by introducing improvements to food labelling requirements, subject to the outcome of relevant consultations. It will also help ministers deliver on wider government objectives including options to deliver on the forthcoming food strategy White Paper, which sets out government ambitions and direction for food system transformation.
DHSC Guidance on Nutrition Labelling
The Department of Health and Social Care (DHSC) is responsible for nutrition legislation policy in England, including nutrition labelling & nutrition and health claims.
Being a devolved responsibility, nutrition legislation policy lies with the Welsh Government (WG) in Wales, Food Standards Agency (FSA) in Northern Ireland, and Food Standards Scotland (FSS) in Scotland.
Further information for members is also available via the FDF Food Labelling Toolkit.
Guidance: Guidance on comparative nutrition claims
This FDF guidance provides detailed best practice regulatory advice on the requirements and appropriate wording for comparative nutrition claims to be used in the labelling and advertising of food and drink products.
Read more
Receive updates on this topic
Want to keep up to date on this topic?
You can receive email updates on this topic by registering for an FDF account.
You can edit your preferences so that you receive updates on the topics and the type of information you are interested in.
Register
Interested in becoming a member?
FDF members have access to a range of benefits to grow, protect and strengthen their business.
Gain an advantage, join FDF today.
How we can help your business
Report: Feeding the Future: Working together to build the National Food Strategy
08 October 2021
The Food and Drink Sector Council offers food chain solutions as part of the industry's contribution to the UK Government's forthcoming National Food Strategy.
Read more
Related topics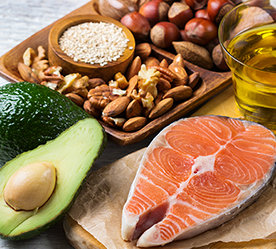 Scientifically substantiated nutrition and health claims enable consumers to make informed and meaningful food choices.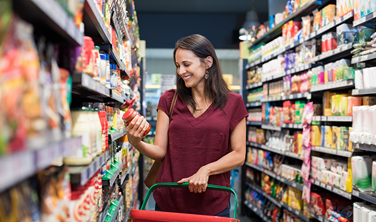 Food labelling is an important means of providing essential information to consumers. This includes details on a food's ingredients, composition, durability, storage and preparation requirements, any safety related information and identification of the manufacturer.