There is so much opportunity in food and drink in Scotland.
Opportunities for people of all ages to find great careers and green jobs.
Opportunities for employers to use workforce development to power up their businesses.
And opportunities for educators to link to one of Scotland's most important economic sectors.
Our careers, skills and workforce development resources can help you explore your own opportunities in food and drink, whether you're looking for a career, for tools to develop your people or for curriculum support.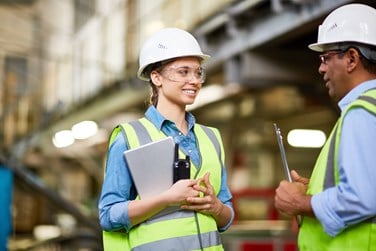 The career opportunities in food and drink are probably wider than you think. In fact, whatever your stage in education or life post-education, there is almost certainly a career for you.
Nowadays, every employer needs to think about how best to recruit, retain and develop staff. Our workforce development resources and links can set you on your way.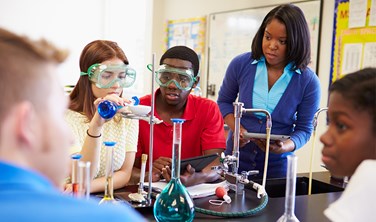 We have a range of resources about food and drink careers, as well as teaching aids relevant for STEM, business and other subjects.
Latest updates
Better Burger Challenge
Update
In partnership with Quality Meat Scotland, we are delighted to bring to you the Better Burger Challenge!
This is a challenge for S1 to S3 pupils, which fits perfectly into the Home Economics and Food Technology curriculum.
Students can learn about product development, health and nutrition, reformulation, and costings. Teachers are supported with this comprehensive resource toolkit.
Find all challenge information here
Closing date 22nd March 2024.
View the full Farming Footsteps resources here.
Do you have an ambassador for your food & drink business on your team?
Food and drink business need STEM skills and we need young people to understand why.
STEM Ambassadors are volunteers from a wide range of science, technology, engineering and mathematics (STEM) related jobs and disciplines. They offer their time and enthusiasm to help bring STEM subjects to life and promote STEM careers.
Can your business offer a hand to deliver world-leading STEM education, and in turn benefit from inspiring young people and building a pipeline of talent in the food & drink industry?
Look inside your business and identify an enthusiastic and knowledgeable team member who can engage with your local community and inspire the next generation of STEM professionals. It's about supporting learning, illuminating careers, and raising aspirations.
Bring the right people into your workforce
Education and skills
Attracting the right people into your team is key.
They are your ambassadors, innovators, coaches and cheerleaders and it's your people that will help your business survive and thrive 🤲.
This guide from Feeding Workforce Skills talks you through the resources that are there to help:
Reasons to work or upskill in food and drink
Careers in food and drink are careers that matter.
It's a sector worth billions to Scotland, where STEM and digital skills are increasingly important.
There are roles and progression opportunities locally, nationally and internationally, and it's a key sector in helping Scotland meet its Net Zero ambitions.
And in Scotland alone, the sector needs nearly 35,000 new recruits by 2031 to fill skills gaps.
Other reasons to work in food and drink in Scotland
A Future in Food
FDF Scotland and Skills Development Scotland work in partnership to support delivery of the skills ambitions of the industry on behalf of the Scotland Food & Drink Partnership.
Our skills initiative, A Future in Food, works with partners across Scotland to raise awareness of the career opportunities available in the Scottish food and drink industry. We help young people, educators, career influencers and parents understand these opportunities and the skills needed by employers.
The Scottish Government funds this work through the Scotland Food & Drink Partnership.
For more information please contact:
Related pages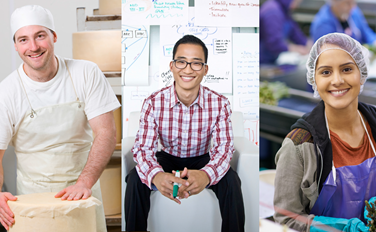 Our ambassadors inspire young people to consider a career in food and drink. If you work in food and drink and would like to help motivate the next generation of recruits into the industry you can sign up as a food and drink ambassador.