Occupational Health and Safety is of vital importance for UK food and drink manufacturers. Through our membership of the Health and Safety Executive's Food and Drink Manufacturers Forum, the FDF works with HSE to give our members access to the latest updates and information to help keep your workforce safe and your workplace compliant.
Top three areas:
HSE Food and Drink Manufacturers Forum Common Strategy
Leadership and Worker Engagement tools
Updates
New health and safety courses for autumn!
Update
The FDF is delighted to partner with Essential Food Hygiene to offer a range of training courses in health and safety.
The courses are all fully accredited, and delivered online via an easy to navigate website and compatible with all mobile devices.
Courses include:
Level 2 health and safety
Level 2 manual handling
Fire awareness in the workplace
COSHH awareness
---
Terms and conditions
Contractual notes
The FDF is an affiliate marketer for Essential Food Hygiene, this means we receive a small commission from your fee at no additional cost to you. Your training contract is with Essential Food Hygiene and the FDF cannot be responsible for issues including but not limited to course content; website maintenance; delivery or scheduling or payments and reimbursements. Any disputes, questions or queries must be addressed to Essential Food Hygiene not the FDF.
Data
To make your booking you will be entering a third party website (Essential Food Hygiene). Any data entered is processed in accordance with Essential Food Hygiene's own policies. Data is not handled or stored by the FDF.
Contact details: Essential Food Hygiene Ltd; Lodge House; Cow Lane; Burnley, Lancashire BB11 1NN
Is your company a great place to work? Is it somewhere where workplace wellbeing is paramount and employee recognition is encouraged?
Enter in the FDF Awards – HR Initiative category before 28 February 2021, for your chance to win. It's completely free to enter!
View the full criteria and enter now
Receive updates on this topic
Want to keep up to date on this topic?
You can receive email updates on this topic by registering for an FDF account.
You can edit your preferences so that you receive updates on the topics and the type of information you are interested in.
Register
Interested in becoming a member?
FDF members have access to a range of benefits to grow, protect and strengthen their business.
Gain an advantage, join FDF today.
How we can help your business
Related topics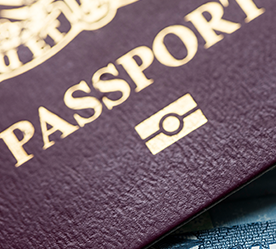 The FDF is supporting our members to stay informed on the latest changes to the new UK immigration system. This includes guidance on EU Settled Status for employees.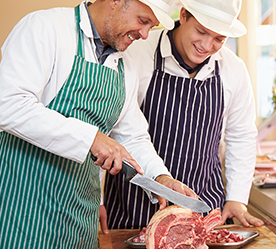 Maintaining a competitive employment offer and ensuring compliant practice is important for our members. The FDF will help you understand the current landscape and push for your concerns to be heard.