There are many exciting reasons to work in food and drink. For a start, there's a huge choice of career paths.
This resource has been developed to help educators and career influencers better understand the wealth of career opportunities in the food and drink industry. The language used provides positive and consistent messages to use when talking to potential recruits.
Thanks to: The Scotland Food & Drink Partnership, Skills Development Scotland, Lantra Scotland, the National Skills Academy Food and Drink and the Scottish Government.
Related pages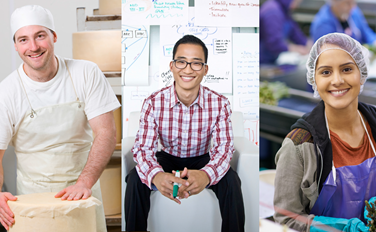 Our ambassadors inspire young people to consider a career in food and drink. If you work in food and drink and would like to help motivate the next generation of recruits into the industry you can sign up as a food and drink ambassador.