FDF Scotland is proud to provide the Secretariat to the Scottish Parliament's Cross Party Group on Food. The Group was set up in 2004 and has the following remit:
To raise awareness of food issues from production through to consumption and their importance to the consumer, the economy, the environment and to the health of Scotland
To act as a policy forum for discussion and updating on Scottish food issues
To contribute to policy development on a range of food issues in Scotland
Please note views expressed in these meetings do not necessarily represent the views of FDF Scotland and its members.
Background
In 2004 the Scottish Consumer Council (SCC) worked closely with MSPs to establish a Cross Party Group on Food. The Group met for the first time in November 2004 with SCC providing the Secretariat.
In 2006 it was agreed that the Secretariat should be jointly shared between the Scottish Food and Drink Federation (SFDF) and SCC (which became Consumer Focus Scotland in 2008). It was also decided to have joint Co-Conveners to spread the load. The SFDF, now FDF Scotland, took over the Secretariat in 2011.
Conveners are elected at the Annual General Meeting each year. Currently there are three Co-Conveners from across the political spectrum.
Cross Party Group on Food discusses dietary health inequalities
At the latest meeting of the Cross Party Group on Food - there was an interesting discussion on how we can work together to help tackle dietary health inequalities.
The meeting took place on 17 May 2023 and included presentations from:
Key topics discussed included:
The cost of food/value of food
The cost of living crisis/improving standard of living
Surplus food – prevents waste and gives dignity
Education/behaviours
Free school meals
The food environment
Local procurement
Shortage of skills, uptake of courses and jobs
Bringing everything together/collaborating:
The Good Food Nation national and local plans could be a mechanism to formally try to bring some of this work together.
There are a lot of good ideas are out there, but the information and the people aren't quite connected in the way to help make perhaps the kind of meaningful change that we're working towards.
It is not just about food that we put in our mouth - we need to take a more holistic approach. This includes improving transport links so people can get to the shops, ensuring that food served in the public sector promotes health, giving people access to skills to be able to cook and making changes to the food environment.
There is a need to work together to see the change that we want.
More information
Please note views expressed in these meetings do not necessarily represent the views of FDF Scotland and its members.
The full draft minutes from this meeting are available.
If you wish to hear more about meetings of the Cross Party Group on Food and other news please sign up to our mailing list.
Cross Party Group on Food discusses the industry's journey to Net Zero
The latest meeting of the Cross Party Group on Food included a lively discussion on the food and drink industry's journey to Net Zero. It was chaired by Annie Wells MSP on 25 January 2023.
The speakers included:
Pete Ritchie, Executive Director, Nourish Scotland
Professor Colin Campbell, Chief Executive Officer, James Hutton Institute
Iain Clunie, Net Zero Programme Director, Food and Drink Federation (FDF) Scotland
Key points from the speakers included:
The food and drink sector's journey to net zero will play an important part in reducing emissions, restoring nature and improving the health of the population.
There are big ticket items that we can work on that will reduce emissions. This includes reducing food waste, looking at dietary change and eating low emission foods, and the decarbonisation of manufacturing.
We can reinvent our food culture in Scotland in a way that tackles and solves some of our problems such as greenhouse gas emissions and health and wellbeing.
A sense of urgency is needed, driven by the need to adapt to the inevitable risks of climate change and the hazards that come with that while at the same time as seeing and taking big opportunities.
Scotland has world leading science and innovation with a world leading food and drink industry using great natural assets. We need leadership to show what's actually possible and investment in the sector to accelerate the innovation and the transition to a low carbon food and drink system.
Net Zero is a non-negotiable and has to be delivered on. It makes commercial sense to all businesses within the supply chain - it will drive down emissions, drive down costs and consumers expect companies to be working towards net zero.
FDF Scotland is hosting the Net Zero Response Programme on behalf of the Scotland Food & Drink Partnership. The programme is bringing together all the great work that is happening to avoid duplication. It is vital we all work together to accelerate change, if we don't do that Scotland's food system won't become net zero.
In the open debate it was noted that we need to support food and drink businesses - in particular SMEs - to play their part in Scotland achieving net zero.
More information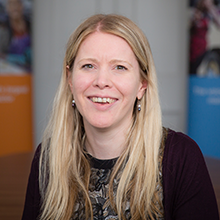 Kirsty Tinsdale, Secretary
Kirsty provides the Secretariat for the Cross Party Group on Food. If you have any queries relating to the Group please get in touch with Kirsty at cpgf@fdfscotland.org.uk