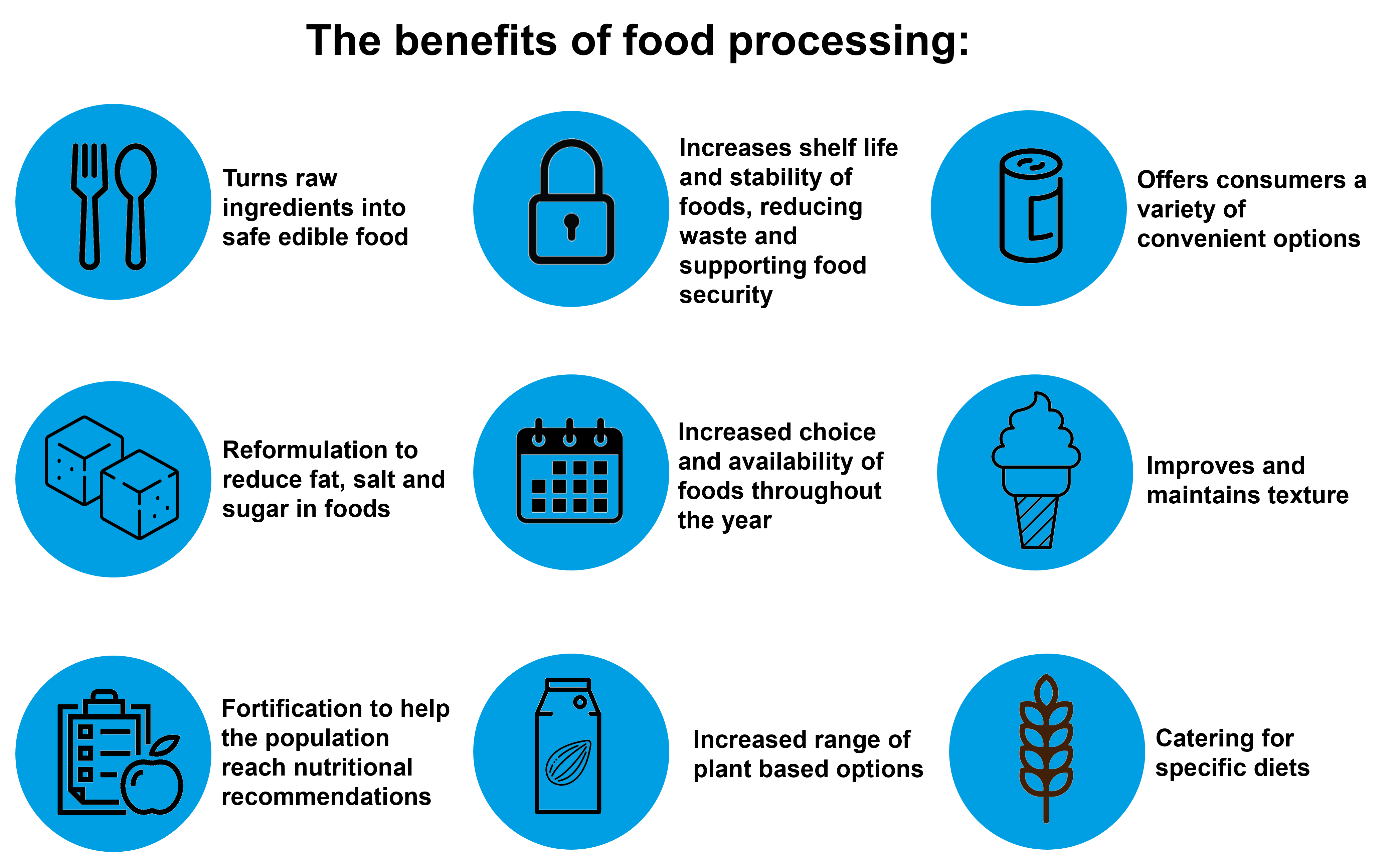 Food processing describes all the steps that raw ingredients go through to become the food and drink we consume. The vast majority of food we eat has undergone some kind of processing, whether in a factory or in the home. This can be as simple as chopping, freezing, heating, fermenting or adding functional ingredients like additives.
Food processing is an essential part of how we can have a healthy and sustainable food system. It allows:
increased choice and availability of foods throughout the year
increased shelf life and stability of foods, reducing waste
more convenience
reformulation to reduce fat, salt and sugar in foods
fortification to help the population reach nutritional recommendations.
All foods, including processed foods can be part of a healthy and sustainable diet as shown by the Government's Eatwell Guide.
Despite the many benefits of processed foods, research from the Food Standards Agency and Food Standards Scotland shows that some consumers are concerned about additives and processed foods. This webpage provides a range of helpful resources to explain the important role of processed foods as part of a heathy sustainable diet, and the safety and purpose of food additives.