What is the Reformul8 Partnership?
Recipe reformulation is rated as one of the most effective ways industry can help improve dietary health in Scotland, and we are supporting food and drink manufacturers to do this. However, we recognise that food producers cannot do this alone; a holistic approach across the whole food system is needed. The partnership is designed to link up all the stakeholders involved in getting a healthier, reformulated product onto the dinner table.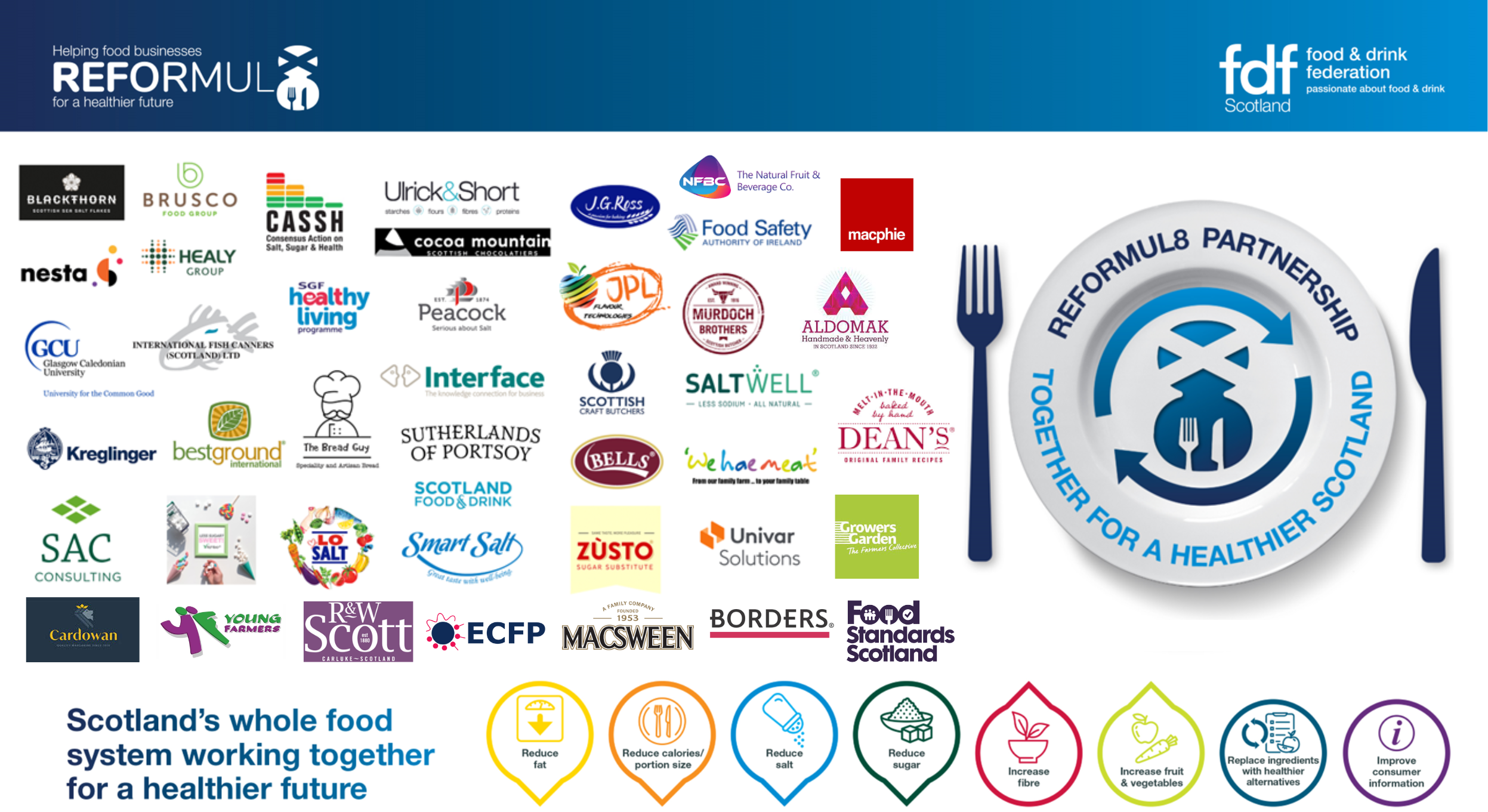 Who is it aimed at?
✔️ Ingredient manufacturers and suppliers
✔️ Food and drink manufacturers
✔️ Wholesalers, retailers and caterers
✔️ Stakeholders and Academia
By working together and supporting each link in the chain, Scotland can lead the way in reformulation and health innovation.
What are the benefits?
✔️ Through collaboration show a demonstrable improvement in the nutritional profile of Scottish products
✔️ Ensure local supply chains are healthier to support the growing demand for healthier products
✔️ Support the food industry in Scotland to highlight reformulated products
✔️ Your organisation will be promoted on the partnership platform and network with other partnership organisations
✔️ Full support of FDF Scotland's dedicated Reformulation for Health team who will help you achieve your commitment
The Reformulation for Health team will support you to achieve your selected action points, and to develop a case study to promote the positive impact of your contribution. We will report initial sign up data, and the first impact report at six months post launch.